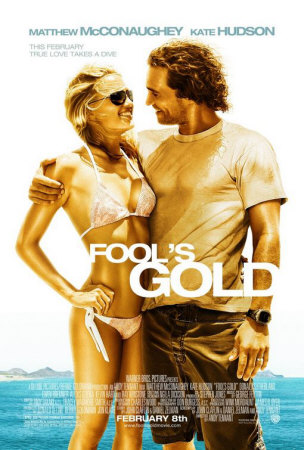 To: Matthew Baldwin
From: XXXXXXXXXX
Subject: Matthew McConaughey's new onscreen romance
Dear Matthew,
I made this last night after walking past the movie poster for Fool's Gold and thinking there was something odd looking about Kate Hudson. When I suddenly figured out what it was, my partner wasn't buying my theory, so to make my case I had to "augment" the image to bring out its true spirit.
Now I'm no photoshop wiz, so I was pretty pleased with the way this one came out. I wanted to share it with more people, but it's so nerdy! Also, I don't have a blog. Anyway I thought you'd appreciate it! Feel free to post it as a reader contribution, though please don't credit me if you do.
Sincerely,
XXXXXXXXXX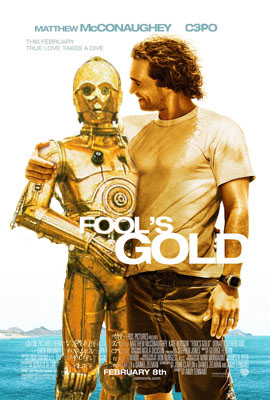 I don't understand why someone would decline credit for this, but I'm not one to say no to free content.